Lawn spraying services can help with anything from brown spots to insect infestations and everything in between.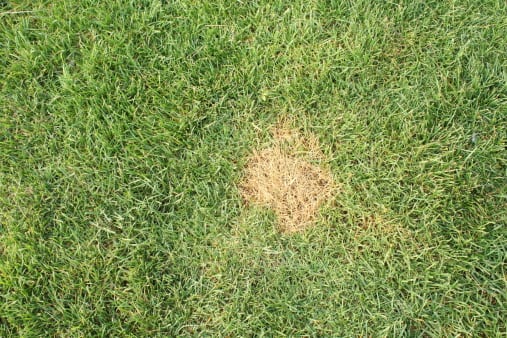 Florida is a great state to live in. With plentiful rainfall, sunshine and warm days, we get to enjoy lush and green foliage year-round. While the environment here makes for wonderful and enjoyable days in the sun, we humans are not the only ones who enjoy all the rain and green foliage– there are plenty of insects who enjoy the area as well. If you are in the Davenport, Florida area and would prefer to enjoy your lawn without the company of any variety of creepy crawlies, our team here at The Other Side Lawn & Ornamental Pest Control Inc. is here to help you with lawn spraying services.
When you contact us to learn about our lawn spraying services, you will be pleased to notice that we take good care of our customers, as well as their lawns. With several options available to meet the needs of any of our customers, we prefer to do things a little differently by caring for all the needs of your lawn with our lawn spraying services, rather than identifying the issues and charging for each and every problem that needs correcting. Our lawn spraying services take care of everything from fertilization to weed control to getting rid of all varieties of pests that can flourish in your lawn.
If you are in the Davenport, Florida area and find your lawn to be problematic and full of pesky pests, let us take care of it with our lawn spraying services here at The Other Side Lawn & Ornamental Pest Control Inc. To learn more about the types of problems we treat, please give us a call today!
Common Questions About Our Lawn Spraying Services
One of the reasons you live in Florida is because you enjoy spending time outdoors. But you may spend less time in your outdoor living space if your lawn is crawling with bugs and is not as lush, green, and beautiful as you'd like. Lawn spraying can help, and we've answered some questions about this service down below.
What does lawn spraying help with?
Most importantly, lawn spraying can get rid of pests living in your lawn. On top of this, regular lawn spraying can help with fertilization and weed control, so your lawn can flourish.
How often do you need to spray my lawn?
We typically recommend lawn spraying more frequently during the summer and less frequently throughout the winter. We will help you determine how often you should have us come and spray your lawn for the best results.
Can you also get rid of pests inside my home?
Yes! We provide interior and exterior pest control services, so if you're having a hard time with roaches, ants, spiders, and other pests indoors, we can help.
Why should I choose your pest control company?
Our pest control solutions are highly effective. We're also dedicated to providing personalized service and making sure we always provide superior customer service.
Can I make an appointment today?
Yes! If you are in the Davenport, Florida area, give us a call today and we'll send over one of our technicians as soon as possible to spray your lawn and give you more information about our other pest control services.
---
At The Other Side Lawn & Ornamental Pest Control Inc., we offer lawn spraying services in Lakeland, Auburndale, Bartow, Plant City, Winter Haven, Davenport, Lake Wales, Brandon, Polk City, Highland City, Crystal Lake, Eaton Park, and Winston, Florida.
Similar Services We Offer: