You can have a beautiful lawn again, devoid of brown spots that are making it look unappealing.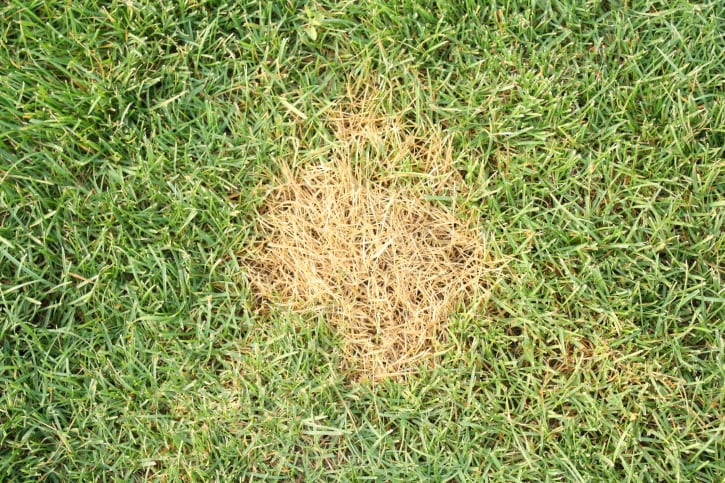 It can be puzzling to have an otherwise lush lawn in Davenport, Florida and suddenly notice that you have unsightly brown spots that seem to have developed overnight. The reality is that any number of things can result in a small area of lawn here or there becoming unhealthy enough to present as brown spots. At The Other Side Lawn & Ornamental Pest Control Inc., we offer a variety of lawn services, including irrigation services, lawn spraying, outdoor pest control, and more. We are experienced with diagnosing the cause of brown spots and providing the appropriate treatment to restore your lawn's health again.
We recommend regular service to aid in preventing brown spots, particularly if you want to keep chinch bugs from creating brown spots in the first place. These pests can arrive unannounced as they tend to migrate from one neighbor to another, looking for a hospitable place they can live out their lives and raise their numerous offspring.
We are very thorough with our services related to brown spots in your grass, including doing an analysis to determine if your lawn is not getting adequate water for optimal health. We will look for signs of overwatering, underwatering, or areas that aren't getting any water at all because of an ineffective irrigation system.
If you are seeing brown spots on your lawn and want them resolved or you are interested in a preventative maintenance schedule that will keep brown spots, diseases, fungi, pests, and other problems at bay, don't hesitate to reach out to us. We look forward to making your lawn the lushest it can possibly be!
---
At The Other Side Lawn & Ornamental Pest Control Inc., we can treat grass brown spots in Lakeland, Auburndale, Bartow, Plant City, Winter Haven, Davenport, Lake Wales, Brandon, Polk City, Highland City, Crystal Lake, Eaton Park, and Winston, Florida.