Our comprehensive lawn spraying services will address all your lawn's problems and reduce pests.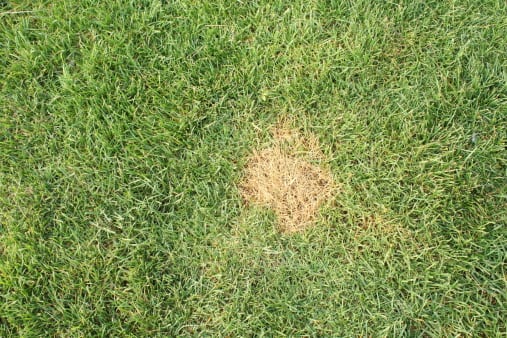 Our lawn spraying services are a great option for any homeowners in Lake Wales, Florida who are looking to improve their lawn and reduce pests. We believe in honest pricing because we want everyone to be able to access the best services and have a great lawn they can enjoy. We don't have hidden costs or confusing á la carte pricing. Our lawn spraying services are comprehensive and are designed to treat all your lawn problems and pest infestations.
When you call us for lawn spraying services, we can discuss all your options, including:
Monthly program: Our monthly program gives you year-round peace of mind. You don't have to think about it or worry about anything. All you have to do is enjoy your pest-free lawn!
8-step programs: If your lawn has been neglected for a while, our 8-step program may be just what you need to get everything back on track.
Customized programs: We offer a wide variety of lawn spraying services, including lawn fertilization, weed control, disease management, fungus control, insect and grub control, flea and fire ant management, irrigation analysis, mosquito spraying and core aeration. We can analyze your unique lawn and discuss the program that is right for you and fits your budget.
Here at The Other Side Lawn & Ornamental Pest Control Inc, we want to help our neighbors achieve and maintain beautiful, pest-free lawns that they can enjoy throughout the year. Regular lawn spraying services are one of the best ways to achieve this goal. We are proud to be a locally owned and operated company with nearly 20 years of experience. We look forward to helping you, too.
FAQs About Our Lawn Spraying Services
Our team is passionate about helping you keep pests from wreaking havoc in your home or on your lawn. But more than passion, we have the knowledge and experience required to assist you, and that assistance includes answering your questions. Since many of the questions we have gotten over the years are of a similar nature, we have included some of our most frequently asked questions and their answers below.
What are some of the benefits of getting lawn spraying services?
Our lawn spraying services aim to eliminate destructive pests and mitigate disease, fungi, and other concerns that are preventing your lawn from being healthy. With our services, you can enjoy a lawn that is beautiful and free of brown spots. Lawn spraying also prevents pests like ticks and fleas from thriving, bothering your pets, and entering your home.
How much do your lawn spraying services cost?
Pricing may differ depending on the size of your lawn and other factors. However, we think that everyone should be able to protect their home and lawn, and that is why we do our best to provide honest, affordable prices. For a more specific idea of how much you can expect to pay, you can contact us and request a quote.
Are you licensed?
Yes, we hold state licenses in Lawn & Ornamentals and General Household Pest Control.
How can I learn more?
For more information about our lawn spraying services, you can contact us today. We would be happy to help you get the answers you need.
---
At The Other Side Lawn & Ornamental Pest Control Inc., we offer lawn spraying services in Lakeland, Auburndale, Bartow, Plant City, Winter Haven, Davenport, Lake Wales, Brandon, Polk City, Highland City, Crystal Lake, Eaton Park, and Winston, Florida.
Similar Services We Offer: