Our team offers expert grub control services to help you keep your lawn lush and healthy.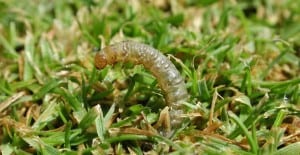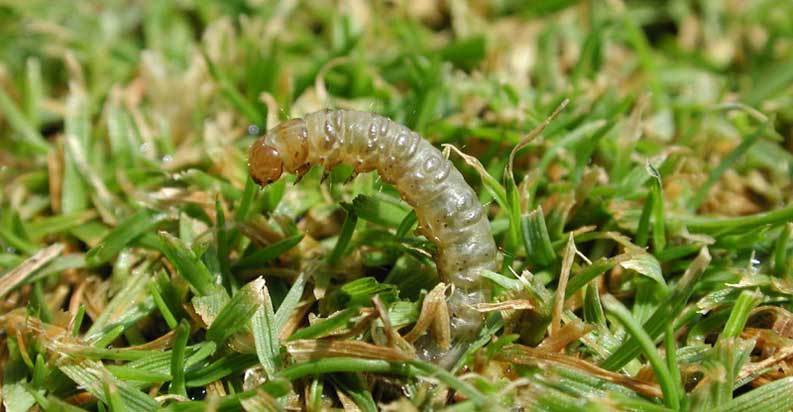 At The Other Side Lawn & Ornamental Pest Control Inc., we are passionate about lawn care, and we want to help you keep your grass lush and healthy. There are a variety of insects that can affect the health of your lawn, and some of the most damaging are grubs, or larvae, of various beetles.
Grubs are known to chew through the roots of grass, killing the plants from below, which will make your lawn look patchy and brown. If you suspect that you have a grub problem or want to make sure nothing damages your grass, you can turn to our team to get the expert grub control services that you need.
The first step in our grub control services is to monitor the population of adult beetles on your lawn to ensure we know what we are dealing with. Next, we will apply grub-killing pesticides to your lawn just before egg-hatching season. This will prevent the eggs that were laid in your lawn from hatching into grubs and in turn prevent the grubs from either eating through your grass or growing into adults themselves. Our team will continue to monitor your lawn and check for beetles and grubs to ensure that your grass remains green and healthy for years to come.
We are proud to serve the community here in Davenport, Florida, and we want to help you keep your lawn looking its best. If you need grub control services, just give us a call to get our team on the job as soon as possible.
---
At The Other Side Lawn & Ornamental Pest Control Inc., we offer grub control services in Lakeland, Auburndale, Bartow, Plant City, Winter Haven, Davenport, Lake Wales, Brandon, Polk City, Highland City, Crystal Lake, Eaton Park, and Winston, Florida.