We'll get rid of unwelcome grubs in your Auburndale yard with our grub control services.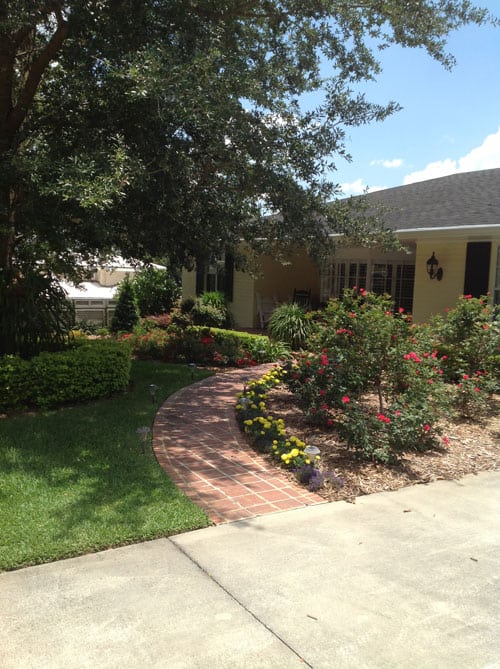 Even after mowing, watering, and fertilizing your lawn diligently throughout the year, grubs can still show up and start eating away at the roots of your grass. Once this happens, your grass will start to deteriorate, and you'll have a hard time keeping your lawn green and healthy. Luckily, at The Other Side Lawn & Ornamental Pest Control Inc., our grub control services are designed to get rid of these unwelcome visitors and keep them from coming back.
How grubs affect your lawn will be different from how they affect your neighbor's lawn. This is because how grubs disturb a lawn depends on many different factors, including the grass species, the amount of sun exposure the lawn receives, irrigation, the health of your soil, and how much regular traffic your lawn gets.
Due to this, no two grub control services should be identical, and each treatment method should be customized based on the individual lawn and the extent of the damage. When you turn to us for grub control services in Auburndale, Florida, we'll carefully analyze your lawn and determine the best course of action for getting rid of the grubs. We'll also refine our removal processes based on how the grubs respond to the treatment method over time.
Our promise to you is to provide positive results and excellent customer service. Give us a call at The Other Side Lawn & Ornamental Pest Control Inc. today to find out more about our grub control services.
---
At The Other Side Lawn & Ornamental Pest Control Inc., we offer grub control services in Lakeland, Auburndale, Bartow, Plant City, Winter Haven, Davenport, Lake Wales, Brandon, Polk City, Highland City, Crystal Lake, Eaton Park, and Winston, Florida.