You don't have to live with mosquitoes in your outdoor space.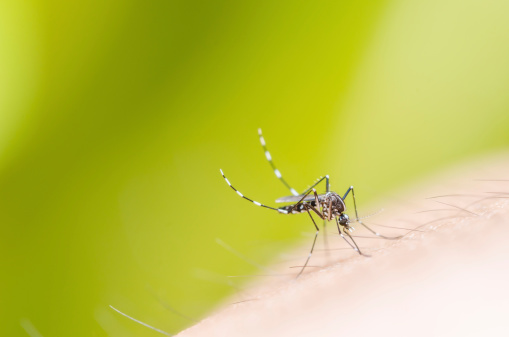 When you think of mosquitoes, you probably think about how annoying they can be and the itchy bites they leave behind. Unfortunately, they can be much more than annoying. They can also be downright dangerous. Mosquitoes can carry and transmit a variety of diseases to humans. With our comprehensive mosquito control services, you can take control of your yard, rid it of unwanted pests and mosquitoes, and enjoy being in the outdoors again.
Here at The Other Side Lawn & Ornamental Pest Control Inc., we are committed to providing superior mosquito control services while using the safest possible methods and chemicals to achieve your mosquito control goals. We focus on the pest control that is needed to improve your outdoor space and believe in providing honest pricing because we want everyone to be able to access the best services.
One of the ways that we provide the best mosquito control services possible is by continually learning about new products and techniques and adhering to industry standards. As a locally owned and operated company, we are proud to offer a variety of services to our neighbors in the Lake Wales, Florida area.
Here are some of the treatment options we can discuss:
We can treat any small bodies of water on your property with larvicide that decimates mosquito populations before they get to the adult stage.
We can help you reduce/remove unnecessary water sources that encourage mosquito breeding and larval development.
We can treat bushes and other areas of vegetation to reduce the population of adult mosquitoes in the areas they love most.
We can complete an entire perimeter treatment of your property to reduce adult populations.
We can create a long-term seasonal treatment plan to keep mosquitoes from coming back.
Call today to get started. We look forward to helping you.
---
At The Other Side Lawn & Ornamental Pest Control Inc., we offer mosquito control services in Lakeland, Auburndale, Bartow, Plant City, Winter Haven, Davenport, Lake Wales, Brandon, Polk City, Highland City, Crystal Lake, Eaton Park, and Winston, Florida.