Enjoy a beautiful pest-free lawn with our insect & pest control services.
Here at The Other Side Lawn & Ornamental Pest Control Inc, we are committed to meeting all your needs for insect & pest control services. From the inside of your home or business to the outside, we want to help you prevent pest problems before they occur.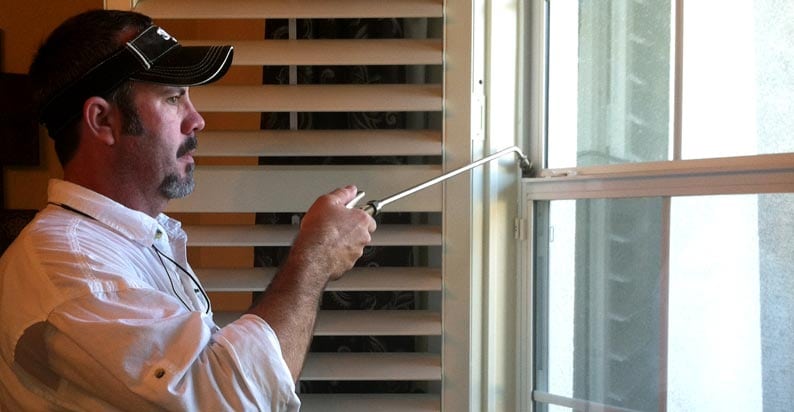 If you need insect & pest control services near Lake Wales, Florida, our services are just a phone call away. When you call us for help, here's what we'll do:
Investigate the problem: First, we will investigate the problem thoroughly, checking the inside and outside of your property to make sure we completely understand the problem before moving forward.
Devise a plan: Next, we will work with you and share the results of our investigation. Together, we will create a plan to take care of any current problems and prevent future problems with insects and pests. One of our most common services is a complete perimeter treatment, which involves surrounding your home with insecticide, making sure to cover any cracks, crevices or openings into your home.
Inspect to ensure results: Once we have completed our initial steps, we will reinspect your problem areas to make sure the results are satisfactory. We offer a 100% satisfaction guarantee and are committed to providing you with a pest-free home and a healthy lawn.
Insect & pest control services are an important part of protecting your property assets. Preventing potential problems is the best way to save you from costly repairs in the long term. Whatever your pest problems, we can help. All you have to do is give us a call today.
---
At The Other Side Lawn & Ornamental Pest Control Inc., we offer insect & pest control services in Lakeland, Auburndale, Bartow, Plant City, Winter Haven, Davenport, Lake Wales, Brandon, Polk City, Highland City, Crystal Lake, Eaton Park, and Winston, Florida.
Similar Services We Offer: