We can help you combat brown spots on your lawn in Bartow, FL with our lawn spraying, irrigation, and pest control services.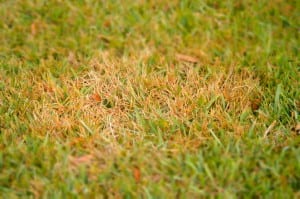 Brown spots in your grass can be caused by several factors. One of the leading causes of brown spots is inadequate irrigation. Dry areas of the lawn that aren't getting enough water from the sprinkler system will die, leaving a brown and unappealing spot behind. Another reason you might have a brown spot is a colony of pests that have moved into your yard. No matter what is causing these areas of the lawn to look less than appealing, our team of professionals at The Other Side Lawn & Ornamental Pest Control Inc. is here to solve the problems for you.
Taking on yard work isn't a fun task for most homeowners in Bartow, Florida, which is why we want to help minimize your to-do list. When you call us to discuss options, we can start by offering a free sprinkler analysis with your first treatment. This process includes assessing the current irrigation system on your property, so we can determine whether that is the cause of your brown spots. From there, we can provide options to repair or replace components and make sure that each blade of grass receives enough water.
Another service that can combat brown spots is lawn spraying. We use high-quality products to make sure that your lawn gets the nutrients that it needs to become full, lush, and green. Don't suffer with brown spots in your grass anymore – call us today!
---
At The Other Side Lawn & Ornamental Pest Control Inc., we can treat grass brown spots in Lakeland, Auburndale, Bartow, Plant City, Winter Haven, Davenport, Lake Wales, Brandon, Polk City, Highland City, Crystal Lake, Eaton Park, and Winston, Florida.