There's one important secret to a healthy lawn – calling us for irrigation services!
One of the key components of a lush lawn is getting the right amount of water. At The Other Side Lawn & Ornamental Pest Control Inc., we can help you take the guesswork out of having the most effective irrigation for your lawn and landscaping. Our irrigation services include irrigation analysis and showing you how your irrigation system can be adjusted to be more efficient and effective.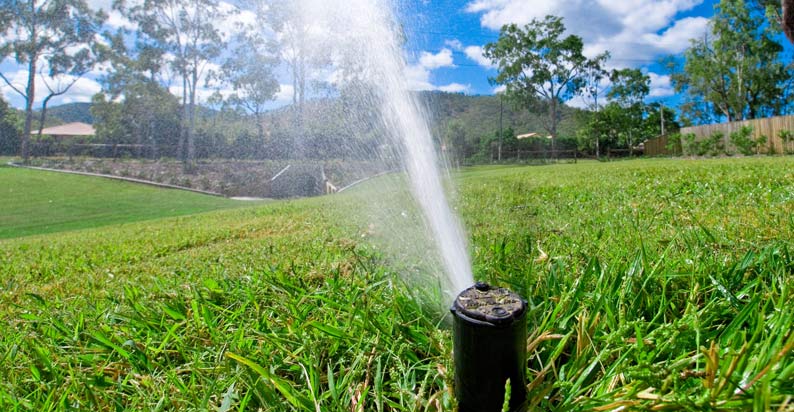 We have some pretty nice weather here in the Lake Wales, Florida area much of the year, but when those hot, dry spells come around, they can be devastating for your lawn. Without a proper irrigation system, it is impossible to have a healthy lawn even if you do all of the other lawn maintenance tasks perfectly. When we perform our irrigation services, we are looking for areas that might not be getting sufficient water resulting in dry or dead areas. We also determine if the opposite is true and some areas are getting too much water which can lead to weeds, disease, and fungus.
A beautiful lawn isn't just a joy for you and your family, but it also adds value to your home. It might seem like maintaining your lawn and keeping it healthy is too much work, but we assure you that it is well worth it. We can help with a variety of lawn services, including irrigation services, treating brown spots, handling weed, disease & fungus control, and performing lawn spraying when needed. When your family can enjoy walking through the grass barefoot and you all enjoy your time outdoors, you'll see that irrigation services are worth the investment. Speaking of which, with our honest and fair pricing, keeping a nice lawn is more affordable than you might think. Call today to learn more and get a quote for our irrigation services or any of our lawn and pest control services.
---
At The Other Side Lawn & Ornamental Pest Control Inc., we offer irrigation services in Lakeland, Auburndale, Bartow, Plant City, Winter Haven, Davenport, Lake Wales, Brandon, Polk City, Highland City, Crystal Lake, Eaton Park, and Winston, Florida.
Similar Services We Offer: