We can help you gain a lush and pest-free lawn.
Every homeowner wants to have a lush, green lawn, but maintaining one requires consistency and reliable lawn, landscape & turf services. It also helps to have an experienced team that can assist with pest control issues that keep your lawn from looking its best. At The Other Side Lawn & Ornamental Pest Control Inc., we can help you get the lawn of your dreams and keep the pests away. For instance, we can help your Davenport, Florida lawn with vital lawn care services such as core aeration and irrigation.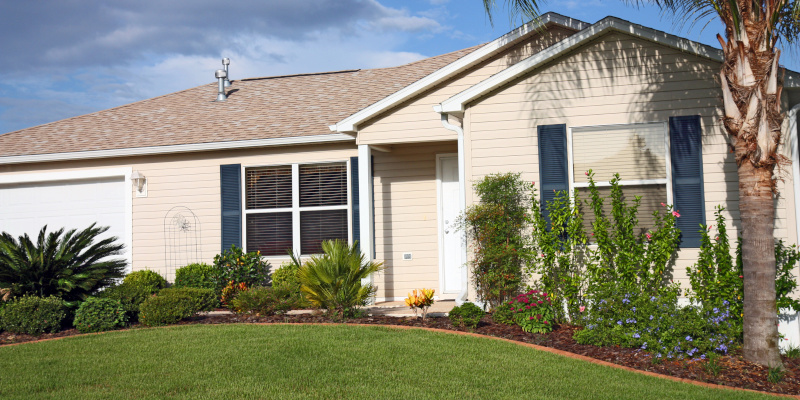 The technique of core aeration involves making tiny holes in the soil. Our team uses state-of-the-art aerators to accomplish this, giving the roots the oxygen they require for growth and improving air circulation. By creating tiny holes in the grass, core aeration also makes it easier for the roots to absorb vital nutrients, which encourages healthier, more vibrant grass.
Core aeration also combats compaction, which happens over time due to things like heavy machinery, foot traffic, and weather impacting the soil. By reducing this compaction, core aeration enables the roots to spread out more easily and provides a strong foundation for our other lawn, landscape & turf services.
Meanwhile, our irrigation services ensure your lawn receives the appropriate amount of water at the appropriate time. This entails setting up and maintaining a customized system that meets your lawn's unique requirements. An automatic irrigation system also avoids problems with over- or under-watering and cuts down on water waste. Encouraging deep root growth through proper watering increases your lawn's resistance to drought and improves its general health.
Combining irrigation and core aeration maximizes the benefits for your grass because of their synergistic effects. Water from irrigation may reach the roots and foster ideal growth conditions deeper into the soil, thanks to the channels made by core aeration.
These are just two options we have under the umbrella of lawn, landscape & turf services for you to consider. You can take the first step toward the long-term health and sustainability of your Davenport lawn by contacting our team today to learn what else we can offer.
---
Similar Services We Offer: