Take back your outdoor living spaces with our outdoor pest control services.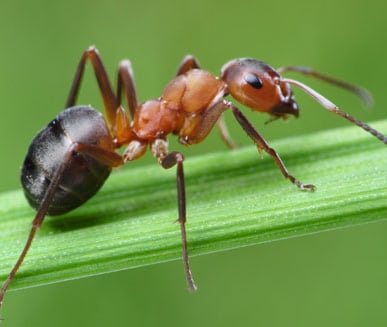 There are two factors involved with outdoor pest control. The first is creating an exterior barrier and treating any areas where pests could enter your Davenport, Florida home. The other is resolving outdoor pests that can affect your landscaping and the enjoyment of your outdoor living spaces. At The Other Side Lawn & Ornamental Pest Control Inc., we offer comprehensive outdoor pest control services based on what pests you currently have and as a preventative measure to keep pests to a minimum on an ongoing basis.
Pests will come into your home when they have an access point and they can tell there are food and water sources they can capitalize on for living and breeding. Since the outdoors is loaded with all they need for survival, it isn't a matter of sealing up the dog food, keeping the counters and floors free of crumbs, and taking care of any plumbing leaks in a prompt manner. You need a strong plan of attack to keep mosquitos, spiders, ants, crickets, and other outdoor pests from causing you frustration, bites, and potential health problems.
When you call us for outdoor pest control, we start by assessing your property for current nests, colonies, and the optimal conditions that might be present, such as standing water. We then advise you of the best course of treatment for getting pests under control and to continue having a bite-free environment around your home. Call on us today if you would like to know more about outdoor pest control or any of our other services.
---
At The Other Side Lawn & Ornamental Pest Control Inc., we offer outdoor pest control services in Lakeland, Auburndale, Bartow, Plant City, Winter Haven, Davenport, Lake Wales, Brandon, Polk City, Highland City, Crystal Lake, Eaton Park, and Winston, Florida.