Turn to us for effective, guaranteed indoor and/or outdoor pest control services for your home.
There are many things to love about living in the Davenport, Florida area, particularly the sunshine and year-round favorable weather. However, one of the downsides of not having a discernable winter is that pests are able to go unchecked without freezing temperatures to reduce their population. As a result, consistent pest control services are a must in our subtropical climate. When you call on us at The Other Side Lawn & Ornamental Pest Control Inc., you can be assured that any current pest problems will be resolved and we'll maintain a barrier around your home that keeps roaches, ants, spiders, and other pests from becoming unwelcome visitors in your home.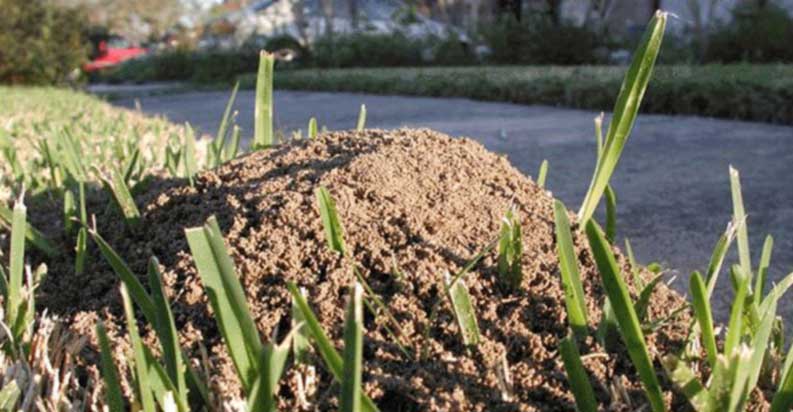 We offer a 100% satisfaction guarantee on our pest control services – both indoor and outdoor. If our first treatment does not satisfactorily eliminate the pests, just let us know, and we'll do as many treatments as is necessary. Our ultimate goal with pest control is to keep pests from bothering you and posing as a danger to you, your family, and your home.
With roughly two decades of experience, we are more than equipped to provide you with effective pest control solutions and will always treat your home and your family with the utmost respect. Our pest control services are available as a preventative measure or to resolve an issue with ticks, fleas, sod webworms, rodents, roaches, spiders, mosquitos, grubs, and more that can be a problem in your home or landscaping. Speaking of landscaping, we also perform irrigation services, lawn spraying services, and tree & shrub care. Call today to learn more or schedule an appointment.
---
At The Other Side Lawn & Ornamental Pest Control Inc., we offer pest control services in Lakeland, Auburndale, Bartow, Plant City, Winter Haven, Davenport, Lake Wales, Brandon, Polk City, Highland City, Crystal Lake, Eaton Park, and Winston, Florida.
Similar Services We Offer: