Treat your property for all the invasive insects on your lawn with our insect control services.
Living in Lake Wales, Florida can be pretty rewarding with all the warmth and sunshine. However, spending time outside in your yard can be less enjoyable when you're constantly on the lookout for insects, whether it's mosquitos, ants, ticks, or otherwise. Rather than avoiding spending time outside and hoping the pests never make it into your home, you can rely on us at The Other Side Lawn & Ornamental Pest Control Inc. for our insect control services.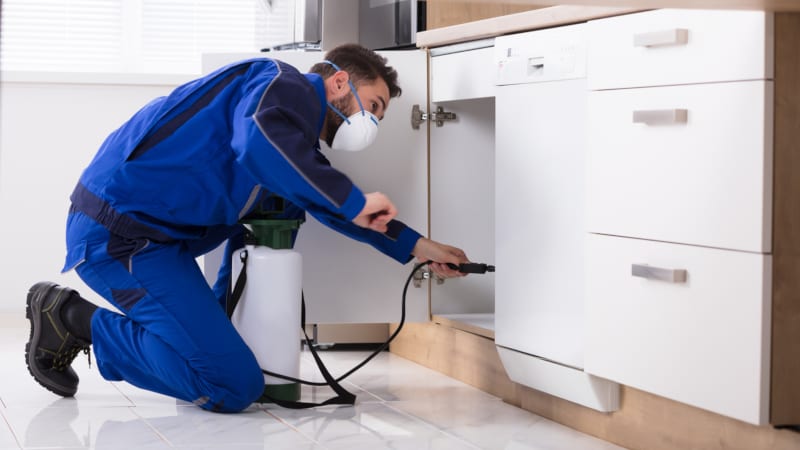 Our insect control services could be just what you need to reclaim your property from invasive pests, so you can be comfortable both inside and outside your home once more. We can treat your yard for all the most bothersome species in Florida, including spiders, fleas, ticks, mole crickets, cinch worms, chinch bugs, fire ants, grubs, and sod webworms.
We use only the best and most reliable products and complete our services in the most effective and professional manner possible. We are also completely honest with our pricing, so you will never find any hidden fees or separate charges for different types of pest treatments. With our insect control services, we'll treat the yard for all present species on your lawn for just one set price, no matter what.
You may be tempted to try some DIY insect control methods, but most ideas and methods are rarely effective. We have the equipment, chemicals, and techniques necessary to eradicate your insect problem once and for all without making it any worse. Treat your property for all invasive insects with our insect control services. Give us a call today to schedule our services.
---
At The Other Side Lawn & Ornamental Pest Control Inc., we offer insect control services in Lakeland, Auburndale, Bartow, Plant City, Winter Haven, Davenport, Lake Wales, Brandon, Polk City, Highland City, Crystal Lake, Eaton Park, and Winston, Florida.
Similar Services We Offer: