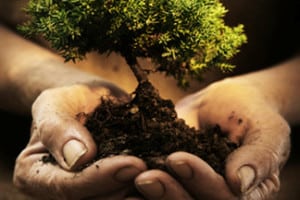 Arbor Day is always the last Friday in April and was created with a mission "to inspire people to plant, nurture, and celebrate trees." You have probably been wondering what you could do to celebrate. May we suggest the best gift to give your beloved arbors would be consistent, excellent tree care? There is no greater way to show your love for your trees than by providing them with what they need to grow and develop properly.
Tree care is more than simply watering and allowing sun. Here are some tips from the Arbor Day Foundation to make sure you are offering the best tree care possible:
Mulching is important, especially for newly planted trees. This is because mulch provides insulation in the soil and prevents extreme changes in temperature from affecting the roots. It also helps water reach the roots and keeps weeds from choking the tree.
Prune away dead wood or provide light pruning as desired. Some tree-owners like to prune in the winter to promote a "burst" of growth in the spring. Make sure you wait till the coldest part of winter has passed before you prune if you are pruning for this reason. There are a few more specialized reasons you may wish to prune; visit the Arbor Day Foundation's website to read more.
Watch for pest and disease problems. Call in one of our specialists to help diagnose and treat the issue. Help from our experts in tree care can save your tree by quickly addressing the disease.