The best way to deal with lawn diseases is to prevent them – contact us for fungus control to preserve your beautiful lawn.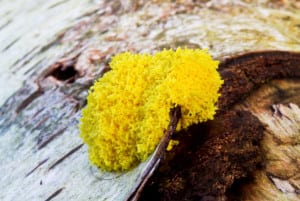 It is impossible to watch television, listen to the radio or even spend time on the internet without hearing about the plethora of diseases that plague humans. What you might not realize is that diseases affect other things around us, too. Your lawn could be crying out right now because of one of the many lawn diseases that could be prevented with fungus control. Here at The Other Side Lawn & Ornamental Pest Control Inc., we offer a wide variety of insect & pest control services, irrigation services, and lawn spraying services to help you enjoy a healthy, lush lawn at your Plant City, Florida home.
The most common diseases you can experience if you don't use proper fungus control include fairy rings, dollar spot, slime mold, red thread, and pythium blight. While some of these have a somewhat interesting name, they are far from magical. If you are noticing dark green circular rings, large silver dollar spots, what looks like a heavy frost on your lawn, red threads throughout the grass, or large streaks of brown and wilted grass, you should take action quickly.
Our goal is to help you avoid these threats to your lawn. Our lawn spraying, lawn fertilization, disease and weed control, core aeration, and irrigation services are designed to keep your lawn in peak health so it can defend against those diseases that could change it from lush and beautiful to something far less appealing. Contact us today to learn more or to schedule an appointment for fungus control or any of our other services.
---
At The Other Side Lawn & Ornamental Pest Control Inc., we offer fungus control services in Lakeland, Auburndale, Bartow, Plant City, Winter Haven, Davenport, Lake Wales, Brandon, Polk City, Highland City, Crystal Lake, Eaton Park, and Winston, Florida.