Get the job done right when you work with our ant control experts.
Ants are interesting little insects. While there are many fun and interesting facts about these tiny creatures, that doesn't mean that you want to see them in a large congregation in your yard or marching their way through your kitchen. If you are in the Lakeland, Florida area, then our team here at The Other Side Lawn & Ornamental Pest Control Inc. would love to assist you with any ant control issues that you might be experiencing.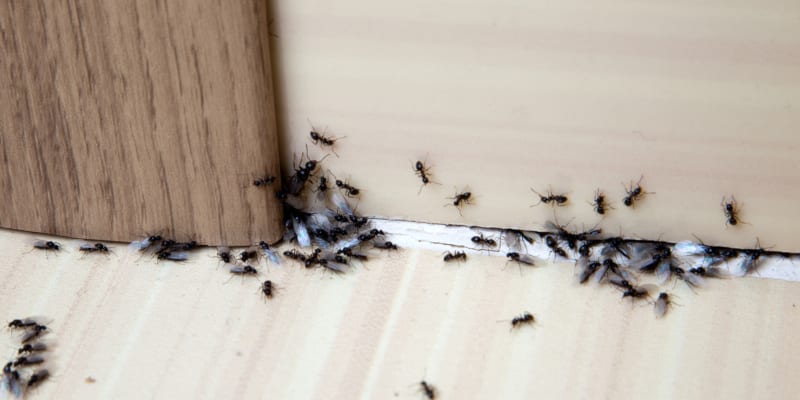 The best way to treat ants is to correctly determine the species and match the treatment accordingly. With over 12,000 species of ants out there, it is no wonder that it's hard to figure out. Here at The Other Side Lawn & Ornamental Pest Control Inc., our well-trained and knowledgeable experts have been working for over 10 years now in the area, and we have honed our skills to know the differences between different species common to certain areas. Once we have identified the right type of ant, we can move forward with the most effective treatment method for your ant control service, be it an aerosol, liquid spray, dust, granules or baits.
Ants love the Florida heat and the rich soil that they can dig and thrive in year-round. While it is an ideal climate for them, that doesn't mean that you need to put up with them in your home or invading your yard. If you would like to learn more about your ant control options, then we here at The Other Side Lawn & Ornamental Pest Control Inc. would love to talk more with you. Please give us a call today to learn more.
FAQs About Ant Control
Dealing with ants is frustrating, to say the least. These tiny invaders can seem to pop up out of nowhere and keep coming no matter how hard you try to get rid of them on your own. At The Other Side Lawn & Ornamental Pest Control Inc., our goal is to help you live pest free and answer all of your questions. Here are the answers to a few frequently asked questions about ant control.
How can I permanently get rid of ants on my property?
Unfortunately, there is no one treatment we can use that will eliminate ants forever. The best way to keep them off of your property and out of your home is to practice strategies to make your home less inviting and to be diligent with routine ant control treatments.
How can I make my home less appealing to ants?
Ensure that there are no cracks or crevices that they can enter the house through. It's also helpful to keep plants and shrubbery at least 3 feet from your home, since ants and other pests can use them as a bridge to gain entry. You should also make an effort to keep countertops and other surfaces clean, eliminating tempting food sources.
How much do ant control treatments cost?
Because each home and situation is different, there isn't a set cost for our ant control services. We take the time to identify the specific species of ant you're dealing with and use that information to determine what treatment option is best. We provide a quote and a detailed explanation before starting any services, so you can make an informed decision and know exactly what to expect.
---
At The Other Side Lawn & Ornamental Pest Control Inc., we offer ant control services in Lakeland, Auburndale, Bartow, Plant City, Winter Haven, Davenport, Lake Wales, Brandon, Polk City, Highland City, Crystal Lake, Eaton Park, and Winston, Florida.