Our team provides the effective ant control services you need to protect your property from these insects.
Our team at The Other Side Lawn & Ornamental Pest Control Inc. has extensive experience in the pest control industry, and we can help you deal with just about any pest that may be affecting your property. For example, ants are an extremely common problem here in the Davenport, Florida, area, so we offer the effective, reliable ant control treatments you need to get rid of these insects when they show up.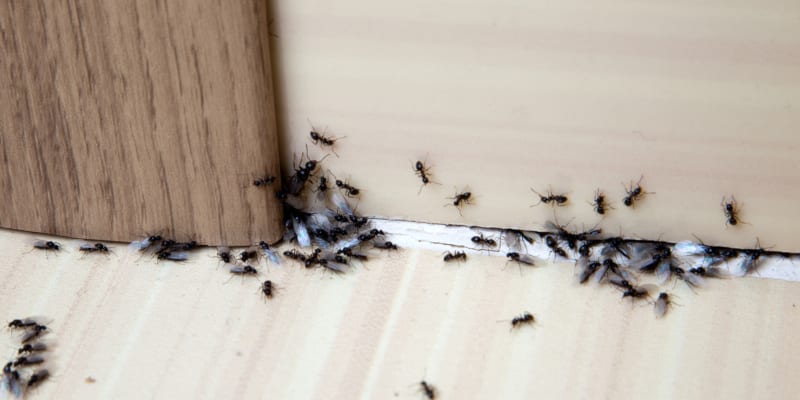 When you call us for our ant control services—or for any our pest control services—we will begin by thoroughly inspecting your building to determine the extent of the infestation and find where the ants have established their colony. From there, we will set baits and apply pesticides to eliminate the ants currently in your building.
Once the immediate problem has been dealt with, we will apply a protective pesticide barrier around the perimeter of your property to prevent more ants from coming back in and apply pesticides around all the entry points for the same purpose. We will apply protective insecticides around your doors and windows, under your soffit, under the eaves, and around any other gaps or possible points of entry that we find.
In order to make sure your property is continuously protected from ants, we will return regularly to renew our ant control treatments, which will provide the long-term protection you deserve. If you want to know more about our ant control services, just give us a call.
---
At The Other Side Lawn & Ornamental Pest Control Inc., we offer ant control services in Lakeland, Auburndale, Bartow, Plant City, Winter Haven, Davenport, Lake Wales, Brandon, Polk City, Highland City, Crystal Lake, Eaton Park, and Winston, Florida.