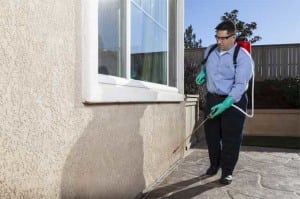 Do you live in an area where the pests are out of control both indoors and outdoors? Sometimes, it might seem like you can't escape them no matter where you go.  If pests are bothering you, you should look into pest control.  A professional will come to your home and will work hard to eliminate your pest problem.
Pest control can be done both inside and outside your home.  It is beneficial to have both areas treated because if you only treat the outside, they could come into the house even more and cause additional problems. It has been proven to help tremendously with a pest problem to have a professional pest control company come and evaluate the situation and then form and carry out a plan of attack.  Bugs and pests are no match for professional pest control!
Often, people think that having bugs in their home is just a part of life. This does not have to be the case.  Pest control can eliminate all kinds of pests from your home and yard, including fire ants, fleas, roaches, ants, spiders, and even rodents. You can enjoy your home and being out in your yard without having to worry about dealing with a ton of bugs.
If you are looking for an honest company to come to your property for pest control, contact us at The Other Side Lawn & Ornamental Pest Control Inc. today.  We have years of experience dealing with pests in your area and are confident we can help you get rid of your pest problem. We are an honest company, and we will give you a fair price.  If the problem is not solved, we will come back free of charge until you are satisfied. Don't deal with bugs in your home and yard anymore — let us help!