There is nothing more frustrating than watering and taking care of your lawn only to have dead, brown spots in it. When we think of lawns we think of lush, green spaces that make our yards look and feel great. The reality is that many people struggle with lawn care. This isn't of any fault of your own — sometimes it takes a little something extra to get a nice, thick, green lawn. If you are struggling with your lawn, you should turn to a professional and have them provide you with lawn care services.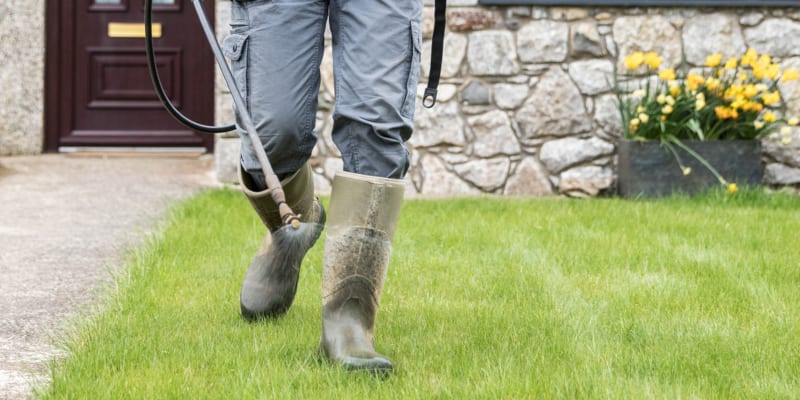 Sometimes there are things going on with our lawns that we do not notice. This is where lawn care services can really help. A professional will come to your home and inspect your lawn. They know exactly how to spot a problem. They can tell you if you are overwatering, or if you are not watering enough. They can help you fertilize and know when the best time is to do so. But what will be most beneficial is that they can tell you if you have a weed or fungus problem. This could be a reason your lawn is not doing well. They can also tell you if you have a bug or grub problem. Bugs and grubs hide in and under your grass and can kill the grass. A professional can get rid of them and help your lawn look beautiful, lush, and healthy.
If you are looking for quality lawn care services, contact us today at The Other Side Lawn & Ornamental Pest Control Inc. to schedule a service appointment. We can help diagnose the problem, get rid of bugs, grubs, and funguses, and keep your lawn looking healthy. We do great work and we offer affordable pricing for all of our services. We can keep your lawn looking great all year long!