When your lawn is lush, green, and healthy looking it can really make your house look great, which in turn can increase your curb appeal. When your lawn has dead and patchy spots because of different kinds of bugs, grubs, and pests, it can be frustrating because they are hard to get rid of and it makes your lawn look bad. This in turn can make your entire house look like an eyesore to the neighborhood.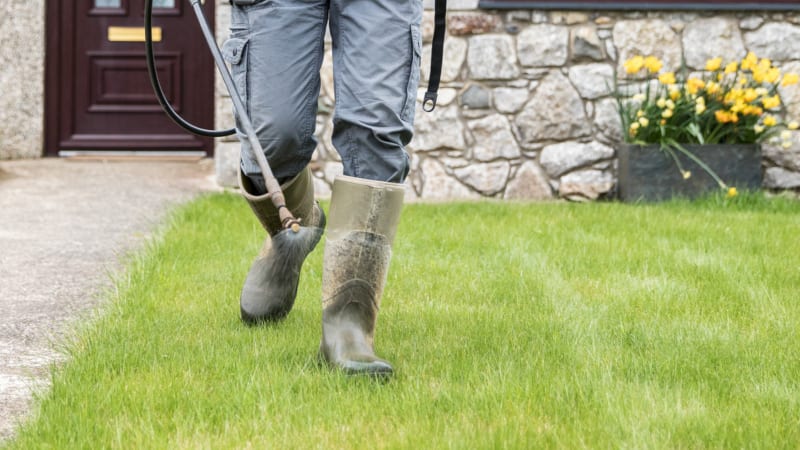 It is common for grubs and different fungi to get into your grass and cause it to die. They are incredibly hard to get rid of because they spread disease fast and can kill large sections of your lawn at a time. However, all  hope is not lost! Lawn care services can help get rid of your pest and fungus problems for good.
The first step to lawn care services is for a professional to come out to your property and identify the problem. Since a professional has seen many different types of grubs, fungus, and other things that are killing your grass, it will be easy for them to spot them problem. They will also know exactly what to do to get rid of the problem for good and get your lawn looking and feeling healthy again. Most likely, they will spray your lawn to kill whatever is harming it and they will also spray and treat it with different fertilizers to restore it to its natural beauty.
If you are in need of lawn care services, contact us today at The Other Side Lawn & Ornamental Pest Control Inc.  Our special 8-step program will help your lawn become green and beautiful again while eliminating pests, grubs, and fungus.