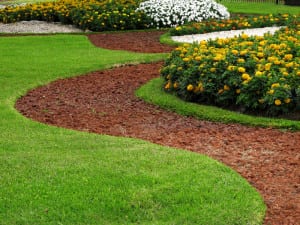 As a homeowner, one of your dreams is probably to have a perfect lawn. If you let us provide you with lawn spraying services, you realize that this is an important part of the equation, but also recognize that there are certain things you should be doing on your end to maintain your lawn's appearance. If you don't know where to start, we have some suggestions.
Water the Right Amount. Regular lawn spraying can keep brown patches from developing throughout your yard. However, this doesn't mean that you shouldn't stick to a regular watering plan. In general, it's best to avoid watering your lawn every day. If you do this, the roots of your grass may become shallow and weak. Additionally, you should avoid watering your lawn when it's extremely hot outside. Typically, watering in the early morning or evening is best.
Keep Things Off Your Lawn. When we say that you should keep things off your lawn, we mean anything that could result in an insect infestation. For example, try to keep bags of trash from piling up in your yard and clear away large piles of leaves in your yard as soon as possible.
Remember it Takes Time. Although our lawn spraying services are extremely effective, you need to remember that achieving the perfect lawn will take time. If you'd like to know more about how together, we can help you maintain a lush, green lawn throughout the year, contact us at The Other Side Lawn & Ornamental Pest Control Inc. today.