You can rely on us for rodent control services in Auburndale.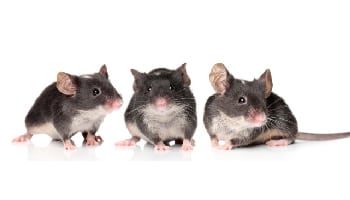 Here in Florida, the humid climate and warm temperatures throughout much of the year result in larger populations of insects and rodents. In colder areas, these pests tend to disappear during the winter months, since their food supply is limited and they can't survive in a harsh climate. But without the drop in temperature, the insect colonies and rodents tend to thrive all year long, which means you might notice a higher number of bothersome creatures on your property. Dealing with rodents isn't something that most homeowners want to do, but it's an unfortunate reality that often comes with living here.
Some of the most common rodents in the area include gophers, moles, mice, and rats. If you notice any mounds of dirt or soil around your yard, there are probably gophers or moles hiding out beneath the ground. Many of these rodents eat insects, although some stick to an all-plant diet. These critters might start feasting on your shrubs, trees, or flowers, leading to destruction of your landscaping and creating an unsightly yard. Mounds of soil are also tripping hazards and make your yard look less appealing.
You can rely on our team at The Other Side Lawn & Ornamental Pest Control Inc. for rodent control services in Auburndale, Florida. We have been providing rodent control services to clients for nearly 20 years. Part of the rodent control service also includes an inspection of your property to look for and pinpoint certain types of plants that are especially appealing to rodents. We'll trap and remove the rodents effectively, so call us today to schedule a consultation.
---
At The Other Side Lawn & Ornamental Pest Control Inc., we offer rodent control services in Lakeland, Auburndale, Bartow, Plant City, Winter Haven, Davenport, Lake Wales, Brandon, Polk City, Highland City, Crystal Lake, Eaton Park, and Winston, Florida.