We provide tailored treatment plans to help you protect your home from cockroaches.
If you're like most people, you probably don't want to share your living space with any insects, even the ones that are beneficial to the environment. There's one insect that stands out among the rest for being especially shudder-inducing: cockroaches. If you're concerned about them making their way into your Auburndale, Florida home, we at The Other Side Lawn & Ornamental Pest Control Inc. are ready to assist you with cockroach control treatments to help protect your home.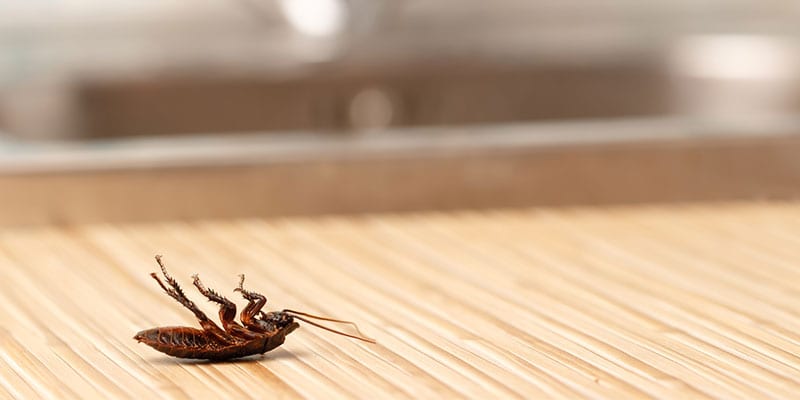 Cockroaches are mostly nocturnal, so you're most likely going to see them scurrying around at night if you enter a room and turn on the lights. Many people mistakenly think that cockroach control treatments are only required for those who tend to slack on housekeeping duties, but the truth is that cockroaches are opportunistic feeders who are also drawn to the warmth and shelter of human homes. This means that even if you keep a tidy house, you may find that cockroaches still want to make themselves at home in your space.
Another unfortunate reality is that if you see one cockroach, there are likely more hiding in your space since they reproduce extremely quickly. Although they aren't generally considered social insects, there are some species that do seem to prefer to live in more social groups here. No matter which species you have lurking around your home, our cockroach control treatments are a great solution to a current infestation or as a preventative measure to keep them at bay. We take a proactive approach to cockroach control and will monitor the situation to make sure our methods are effective, adjusting as needed to keep your home roach-free.
If you're searching for effective, competitively priced cockroach control treatments, look no further than our team. Call today to learn more or to inquire about scheduling a treatment.
---
At The Other Side Lawn & Ornamental Pest Control Inc., we offer cockroach control services in Lakeland, Auburndale, Bartow, Plant City, Winter Haven, Davenport, Lake Wales, Brandon, Polk City, Highland City, Crystal Lake, Eaton Park, and Winston, Florida.