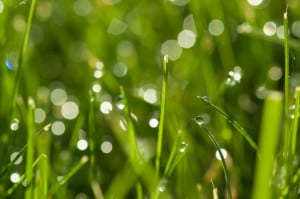 Lawn spraying can maintain the beauty of your lawn and keep pests from taking over. However, since you've heard good things about lawn spraying, you want to make sure that the process is actually effective. Due to this, it's best to let our team at The Other Side Lawn & Ornamental Pest Control Inc. provide you with this service for several reasons.
We Have Experience. When it comes to lawn spraying, experience matters. We've been in the pest control industry for nearly 20 years and know how often to spray, what products to use when we spray, and when it's a good idea to start spraying a lawn to begin with.
We'll Come Back. One lawn spraying session won't magically transform your lawn overnight. For this reason, it's a good idea to have us come back and spray your lawn on a regular basis. To ensure your satisfaction, not only will we come back to spray your lawn at consistent intervals, but we'll always show up at your home exactly when we say we will.
We'll Answer Your Questions. We realize that at first, lawn spraying may be unfamiliar to you and that you'll have plenty of questions about this service. As your pest control company, we're always more than happy to answer any questions you might have, so you're completely pleased with our lawn spraying services.
Don't let a bug-infested, brown lawn compromise your home's aesthetics any longer. Instead, let us meet all of your lawn spraying needs from this point on.