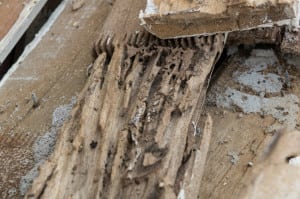 Do you regularly check your home for termites? Would you know what to look for if you are looking for these pests? Termites can cause major problems to your home and yard if they go untreated. There are many termite treatments available, but at The Other Side Lawn & Ornamental Pest Control Inc. we make termite treatments easy for you.
Identifying termites involves several things. Firstly, you can look for the tubes they use to travel when they build a colony. Secondly, you may notice what these bugs look like and that have several different characteristics, including wing size and type of antenna. When termites infest your home, they eventually cause enough damage to weaken the structure of your home, which can be problematic over time.
At The Other Side Lawn & Ornamental Pest Control Inc., we offer two different termite treatment options to help you rid your home of termites: a monthly program and an 8-step program. Additionally, when you call us to check for termites, we will also check for other potential problems. It is important to us to provide you with high-quality termite treatments.
When you are looking for a company that provides termite treatments that are flexible and gives you a comprehensive look at your home and lawn, we are the best choice for you. Termite damage does not have to prevent you from enjoying your home and lawn, as long as you have us to help you determine the best solutions. If you are in the Lakeland, Florida area and would like more information about our termite treatments, give us a call today.