We provide the effective, reliable roach control services you need to protect your property.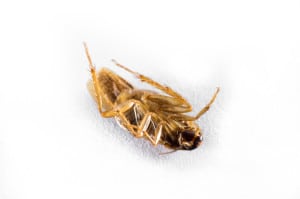 In the Davenport, Florida area, cockroaches are an extremely common insect, and one of the most widespread indoor pests. Not only are these insects disgusting to look at, but they can also spread disease and contaminate any food they come into contact with.
In our experience here at The Other Side Lawn & Ornamental Pest Control Inc., many people become so used to these insects that they treat them as a mere nuisance, but we are here to tell you they are a serious problem that should be addressed right away. If you have noticed roach activity in or around your property, we encourage you to call our team to get the effective roach control services you need.
When you call our team for roach control services, we will get right to work on eliminating your roach infestation, first identifying where the roaches are coming from and then using baits and pesticides to get rid of them. Once the immediate roach problem has been dealt with successfully, we will provide regular follow-up treatments that will keep roaches out for good, creating a chemical barrier around the perimeter of your property that repels these insects and prevents them from coming inside.
We are proud to serve our local community, and we want to help you keep your property free of nasty insects such as roaches. If you have noticed roach activity around your home, business, or other property, just give us a call to schedule an appointment for our roach control services.
---
At The Other Side Lawn & Ornamental Pest Control Inc., we offer roach control services in Lakeland, Auburndale, Bartow, Plant City, Winter Haven, Davenport, Lake Wales, Brandon, Polk City, Highland City, Crystal Lake, Eaton Park, and Winston, Florida.