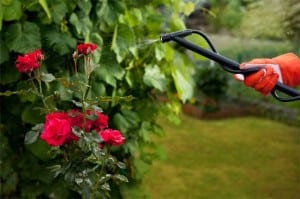 Bugs are annoying — they buzz around, bite and sting, and wreak havoc on your lawns and plants. They can ruin your lawn if you do not properly get rid of them.  It is not very fun when you want to spend time outside on your lawn, but you end up eaten alive after 20 minutes.  Mosquitos swarm all around you and the fire ants that have made a home for themselves in your lawn will come at you with a vengeance.  All of this can be avoided with bug control services.
Bug control services can eliminate even the peskiest bugs.  It is recommended you hire a professional to get the job done right. Pest control companies know exactly the right sprays and tricks to use to get rid of the bugs for good. They can take care of mosquitos, ticks, grubs, fire ants, sod webworm, and mole crickets.  They can also treat your lawn for any damage that has already been done so that your lawn and yard look wonderful and are free from nasty pests.
It is also a good idea to use a professional for bug control services because they know which chemicals and treatments are safe for your family and pets.  If you decide to spray chemicals all over your lawn, you might unknowingly cause harm to a child or a pet.
If you are looking for an honest and reputable company to perform bug control services at your home, contact us at The Other Side Lawn & Ornamental Pest Control Inc. today.  We will give you a fair price upfront and will not charge you any hidden fees or add any services on.  We will get rid of those pesky bugs for good, so that you can enjoy spending time in your yard with your family and friends.