Termite prevention is the key to protecting your home or commercial property.
"An ounce of prevention is worth a pound of cure."
Benjamin Franklin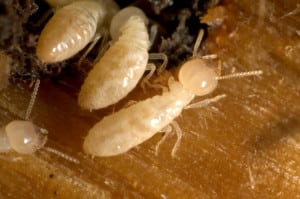 At The Other Side Lawn & Ornamental Pest Control Inc., one thing has become abundantly clear in our nearly 20 years of pest control experience. Prevention is definitely the key to dealing with a variety of pests that could put your Lake Wales, Florida home and family at risk. That couldn't be truer than with termite prevention. While termites provide a significant role in our planet's ecosystem, particularly in protecting rainforests during periods of drought, you don't want them causing structural damage to your home.
While we offer termite prevention services, we are also dedicated to providing you with information about steps that you can take to reduce the chance of a termite infestation. For example, if you are having a home or commercial building built, we recommend opting for a concrete foundation rather than a wood one. In addition, if there is ventilation between soil and wood, as well as a sealant or metal barrier covering any wood, your new home or building will be more resistant to termites.
It isn't too late if you have an existing structure as you can take steps to seal any openings and keep landscaping away from any exposed wood. In addition, if you store firewood on your property, be sure to keep it away from structures. Keeping a close eye on your property for any signs of termites, such as mud tunnels and deceased insects, is another termite prevention task that should be done regularly.
If you would like to learn about our termite prevention services, as well as what we can do if you have a termite problem, don't hesitate to reach out to us.
---
At The Other Side Lawn & Ornamental Pest Control Inc., we offer termite prevention services in Lakeland, Auburndale, Bartow, Plant City, Winter Haven, Davenport, Lake Wales, Brandon, Polk City, Highland City, Crystal Lake, Eaton Park, and Winston, Florida.