If you notice discarded wings or tube pathways in the mud or dirt on your Bartow, FL property, call us immediately for a termite inspection.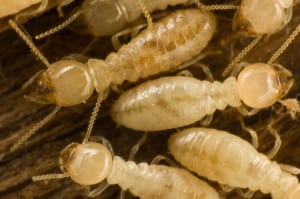 Termites can cause a lot of damage to your home's structure in a short period of time. Because of their destructive nature, it is important to eliminate termites sooner rather than later. They often build their colonies beneath the ground or inside wood structures, so you might not even realize that you have an infestation.
There are a few warning signs to watch out for on your property. Take a look at the exposed wood, such as on decks or the siding of your home. Some types of termites leave behind a distinctive pattern when they chew through wood. Another indicator is termite swarmers, which are adult termites that leave the nest in search of good places to build new colonies. Swarmers often shed their wings, so watch for discarded wings within spider webs or on window sills or floors.
Termites also build mounds and/or tubes out of mud and dirt, so if you notice these anywhere on your property, you will need to bring in an expert for termite inspection. At The Other Side Lawn & Ornamental Pest Control Inc., we provide termite inspection services for customers in and around Bartow, Florida. Our technicians have the knowledge and training to locate colonies and exterminate them quickly and efficiently. Even if you aren't noticing any warning signs, it is still worthwhile to have a termite inspection done regularly at your home. This simple service can stop termites from showing up in the first place, preventing a number of damaging problems in the future.
---
At The Other Side Lawn & Ornamental Pest Control Inc., we offer termite inspection services in Lakeland, Auburndale, Bartow, Plant City, Winter Haven, Davenport, Lake Wales, Brandon, Polk City, Highland City, Crystal Lake, Eaton Park, and Winston, Florida.