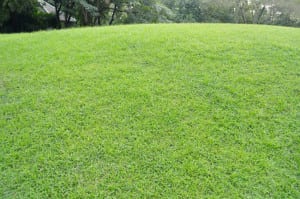 Living in sunny Florida, you might think that you shouldn't have any problem keeping your lawn green and beautiful throughout the year. However, maintaining your lawn's appearance isn't as simple as going out and mowing it once a week.
If you're tired of lawn problems and want to take care of them once and for all, we recommend taking advantage of our lawn spraying service because it can do several things for your lawn.
Get Rid of Pests- When you step on your lawn, you shouldn't lift up your foot to find that it's covered with fire ants. Fortunately, with our lawn spraying services, we can help clear fire ants and other pests out of your yard, so you can walk on it without a problem.
Eliminate Brown Patches- Do you have brown patches that show up throughout your lawn? If you've tried watering them, you may actually not be doing anything to make things better. In fact, the brown patches may be the result of an insect infestation. We can determine if lawn spraying is the right option for your lawn and then come to your home on a consistent basis to keep your lawn looking its best.
Improve Your Outdoor Living Space- The lawn is one of the biggest parts of your outdoor living space and has the most impact on your property's overall appearance. Ultimately, regular lawn spraying can ensure the vitality and beauty of your lawn and prevent pests from making a home for themselves in it.