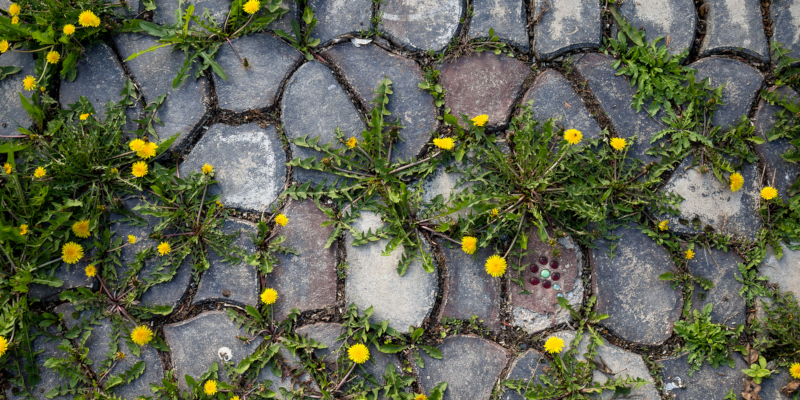 Weeding. It is no one's favorite job to do, even if they like gardening and taking care of their yard! One of the worst parts about weeds is that they act unlike other plants. Weeds require us to do nothing and will grow with reckless abandon. At The Other Side Lawn & Ornamental Pest Control Inc., the battle of the weeds is one that we often hear property owners tired of fighting. If you are sick of spending your free time trying to eradicate your weeds and are thinking of throwing in the towel, it's time to call for reinforcement weed control services.
There are all sorts of tools you can use to win the battle of the weeds, some of which you can find in your very own kitchen! Vinegar is a highly effective weed killer. Simply spraying 5% vinegar solution on weeds will dry them out in a shockingly small amount of time. However, be mindful of other plants because vinegar will kill all plants with equal forcefulness. Using a solution of soap, vodka and water can also dry the life right out of your weeds. If you have weeds sprouting through rock or cracks in your driveway, boiling water is a great solution.
Another way to keep your weed control going strong is to cover your garden beds with wet newspaper and a layer of mulch. This keeps the weeds from getting adequate sunlight in order to sprout. Other materials like carpeting or even shower curtains will provide the same protection.
One of the best weed control options out there is lawn sprays specifically for weeds from The Other Side Lawn & Ornamental Pest Control Inc., which will kill specific weeds and leave your lawn and other plants going strong.