Mosquitoes are annoying and pesky little bugs. They can turn a relaxing evening in your backyard into an annoying and not enjoyable bug swatting event. No one enjoys being around mosquitoes. Luckily, there is something you can do to help lessen the annoyance of mosquitoes around your home or office. You can have your property sprayed for mosquitoes. Mosquito spraying has many benefits, which we will discuss below.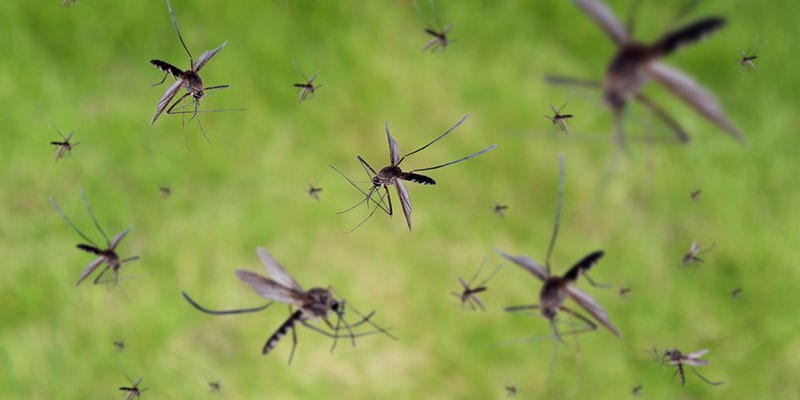 A professional mosquito spraying company will know exactly where to spray and where mosquitoes will prefer to live and breed on your property.
A professional will only apply EPA approved products to your property. Mosquitoes are fast at reproducing and therefore it is important to know that by eliminating the majority of the mosquitoes on your property that you are drastically affecting the future population as well.
Mosquitoes love standing water. Sometimes there is standing water that you cannot or don't want to remove from your property. One example is a water feature in your yard. If removal of the water is not an option, then there are other options like larvicide that can be added to the water to help reduce the number of mosquitoes.
If you have mosquitoes on your property that are a nuisance, then we know that you will benefit from mosquito spraying. We can't guarantee that all the mosquitoes will be eliminated, but we can promise that you will have significantly fewer mosquitoes. Give us a call today to schedule a time for one of our professional mosquito specialists to treat your property so you can start enjoying it again.