Mosquito spraying can help you enjoy your outdoor living space again.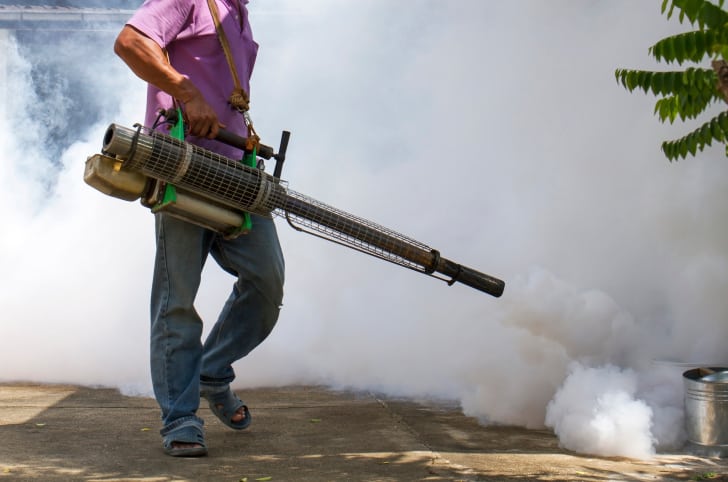 If your home in Plant City, Florida has a beautiful outdoor living space, you probably want to be able to use it. Unfortunately, we often hear of homeowners who are stuck inside because of outdoor annoyances like mosquitoes. Not only are mosquitoes annoying, they can also carry dangerous diseases. To keep the mosquito population around your home in check, contact us here at The Other Side Lawn & Ornamental Pest Control Inc. and ask about our mosquito spraying services.
Our mosquito spraying services can:
Get rid of mosquitoes from all around your home
Eliminate annoying mosquitoes on contact for fast results
Evaluate their effectiveness and make any adjustments as needed to improve results
In addition to securing our mosquito spraying services, there are other steps you can take to reduce the number of mosquitoes living around your home. You can keep your eyes open for standing water sources, like flower pots, pet water dishes, clogged gutters, buckets, old tires and bird baths. Changing this water regularly or dumping the water out of these can reduce mosquito reproduction. Proper pool maintenance is also crucial to keeping mosquito populations in check. In addition to mosquito spraying, we also offer innovative prevention (In2Care®) to help address the mosquito lifecycle.
Mosquitoes are only one disease-carrying pest that can affect you and your loved ones. Call us today to learn more about mosquito spraying and our other pest control services, like tick control and rodent control, among others. With our nearly 20 years of experience, we can help you with all your lawn care and pest control needs.
---
At The Other Side Lawn & Ornamental Pest Control Inc., we offer mosquito spraying services in Lakeland, Auburndale, Bartow, Plant City, Winter Haven, Davenport, Lake Wales, Brandon, Polk City, Highland City, Crystal Lake, Eaton Park, and Winston, Florida.