We take tree & shrub care to a new, innovative level.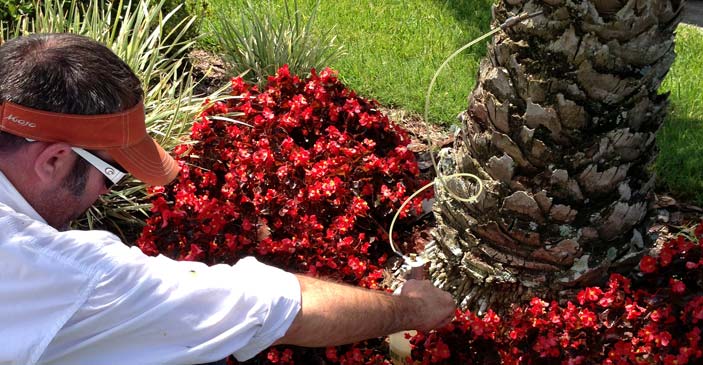 Having a healthy and beautiful lawn is definitely a great way to enhance the curb appeal of your Plant City, Florida home, but it is only part of caring for your landscaping. At The Other Side Lawn & Ornamental Pest Control Inc., we also offer tree & shrub care so that your trees and shrubs are equally as healthy and beautiful.
We offer a variety of preventative treatments to keep damaging insects and fungus from endangering the life of your trees and shrubs. We stay on top of innovative solutions so that we can provide you with the best possible tree & shrub care. One example of that is the investment we have made in the Arborjet System – a trunk injection specialized tool that puts insect and disease control products directly into the trunk of your trees where it is quickly distributed throughout the tree for maximum benefits. This is a superior option than spraying on the surface or putting around the root line where other plants and grass could rob some of the product before the tree can utilize it. This method is also better for the environment compared to other treatment methods and is safe for wildlife and your family.
We offer our tree & shrub care as a monthly service or as part of our 8-step service. Both plans include fertilization twice a year or as needed for optimal tree and shrub health. If you have any questions about these options for your tree & shrub care, don't hesitate to contact us.
---
At The Other Side Lawn & Ornamental Pest Control Inc., we offer tree & shrub care services in Lakeland, Auburndale, Bartow, Plant City, Winter Haven, Davenport, Lake Wales, Brandon, Polk City, Highland City, Crystal Lake, Eaton Park, and Winston, Florida.
Similar Services We Offer: