Our tick control services will give you peace of mind while enjoying your outdoor space.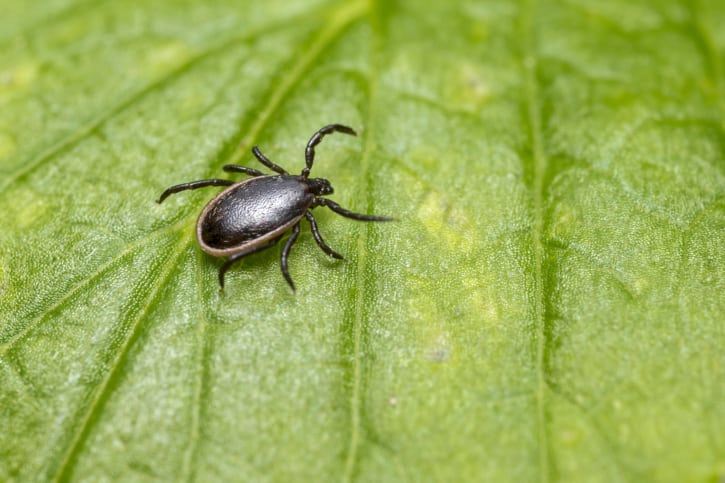 Tick populations have increased in recent years, and ticks are known to carry various diseases that can harm the health and wellbeing of you and your family. If you have a home in the area near Plant City, Florida, you want to be able to enjoy your outdoor living space without worrying about problems like ticks. That's where our tick control services come in. Here at The Other Side Lawn & Ornamental Pest Control Inc., we have nearly 20 years of experience fighting common outdoor pests like ticks and mosquitoes, among many others.
Our tick control services are comprehensive, so you can feel confident in the results you will get:
We start by creating a perimeter barrier around your property using the safest chemicals available. This will keep new ticks from coming into your yard and other areas.
We will perform a thorough inspection of your property to determine potential problem areas. Common areas of concern include wooded areas, woodpiles, leaves and leaf piles and ornamental plants.
Once the problem areas have been identified, we will suggest solutions to keep these areas tick-free.
We will also explore solutions that will keep animals like deer and mice out of your yard. These animals are often carriers of ticks and may bring ticks across the barrier that would otherwise stay away.
If you are interested in tick control services in the Plant City area, our help is just a simple phone call away. Don't leave yourself and your family vulnerable to these small pests and the diseases they carry. Call us today!
---
At The Other Side Lawn & Ornamental Pest Control Inc., we offer tick control services in Lakeland, Auburndale, Bartow, Plant City, Winter Haven, Davenport, Lake Wales, Brandon, Polk City, Highland City, Crystal Lake, Eaton Park, and Winston, Florida.